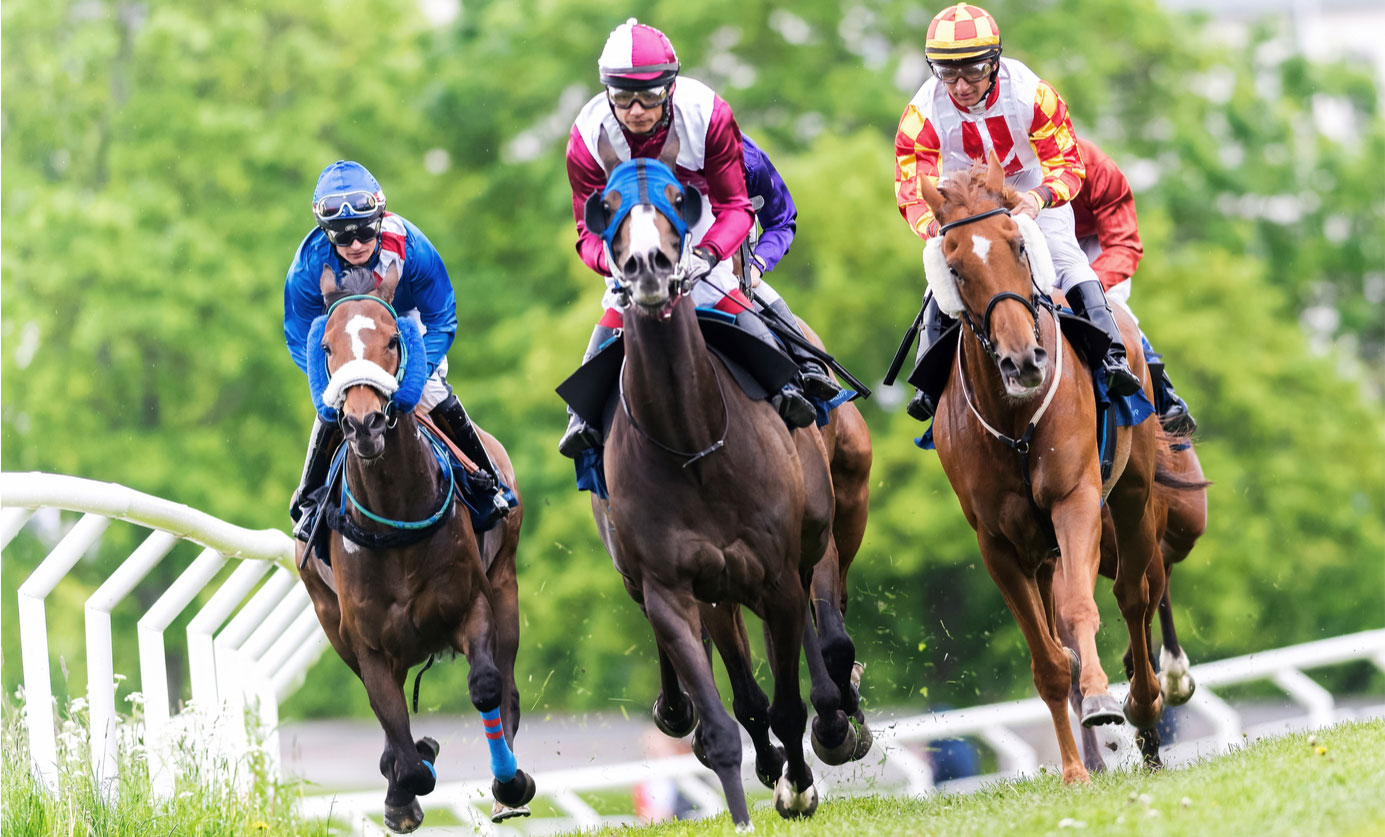 Hugh Taylor has proven himself to be one of the UK's most successful horse racing tipsters having recorded a profit of between 199 and 500 points each year between 2009 and 2017. The return on investment on Hugh Taylor Tips is even more impressive with an all-time high of 46% recorded in 2017.
Hugh Taylor's Impressive Tipping Record
Hugh Taylor's tipping record since 2009 is impressive, to say the least. He returned his biggest profit of 500.36 points in 2009, showing an impressive ROI of 26%. However, since then, he has typically become more selective, a strategy that has seen his ROI increase year on year in all but two of the nine years he has been showcasing his tipping talents on At The Races.
Hugh Taylor's Annual Statistics
2017 results ROI 46% +282pts
2016 results ROI 44% +281pts
2015 results ROI 34% +207pts
2014 results ROI 32% +199.79pts
2013 results ROI 32% +210pts
2012 results ROI 31% +222.65pts
2011 results ROI 28% +302.64 pts
2010 results ROI 23% +324.79 pts
2009 results ROI 26% +500.36 pts
Hugh Taylor At The Races
At The Races is the platform on which Hugh Taylor shares and proofs his tips, and it's interesting to read his ethos on tipping.
Hugh states that his first aim is to provide members of At The Races with an interesting read, whilst his typical modus operandi of tipping value selections gives punters the chance of backing big-priced winners they may not have considered backing if choosing their own selections. He also hopes his tips encourage readers to become fans of horse racing, rather than choosing to bet on other sports or other betting mediums like online poker.
Of course, he also hopes he can make betting on horse racing profitable for both himself and his followers.
Hugh Taylor on Advised Stakes or Industry SP?
Here at The Tipster League, we highlight how well tipsters perform at Advised Stakes and Industry Starting Prices (ISP), as well as Level Stakes and Betfair SP – but it's interesting to hear Hugh Taylor's views on taking the prices on his selections.
Hugh says he's never kept records of how profitable his selections are at ISP, but feels his followers would struggle to make anywhere near as much profit backing his selections at ISP. This is because the prices of most of his selections tend to contract within minutes of them being released on his Hugh Taylor Twitter Account. This is especially true in weak markets where other highly profitable tipsters haven't provided tips in that race. Therefore, it's fair to say that Hugh Taylor is extremely adept at finding value selections, and his profits and ROI at advised stakes prove this.
Proofing Hugh Taylor's Tips
With the guidelines about tipsters proofing their selections on an independent platform becoming more regulated, it's interesting that Hugh Taylor says he only started publishing all his selections because a number of members of At The Races asked him to. Ironically, proofing them in this way was probably one of the best things he's ever done as it looks to have helped him define and refine who he is as a tipster. In turn, helping him to continually improve his performance year on year. This is very much the ethos behind the statistics that The Tipster League provides to tipsters and punters, and we hope we will help many proven tipsters and fledgling tipsters improve their performances.
The Tools Hugh Taylor Uses
Hugh Taylor says the biggest tools he uses are video replays, which can be accessed from At The Races and other sources, though Hugh tends to record them from the various TV Channels and store them on hard-drive. He then analyses each race, using his own judgement regarding how a horse performed, and how it may perform in the future when faced with different scenarios. Tipping horses has always been about individual opinions, though Hugh says he also compares notes with other industry experts such as Computer Timeform and Raceform Interactive's Query Feature.
Hugh Taylor's Favourite Races to Tip-In
Hugh says handicaps are the races he feels most comfortable tipping in, as there are many factors that the bookies may not have factored into their odds. He also thinks that horses running in maidens on the second run of their careers are also often under-bet compared to their success rate. He tends to avoid claimers and sellers.
Hugh says he prefers races up to a mile on the flat as there tends to be more in-running events and track biases that many bookies and punters don't factor into the equation for future races, so giving tipsters a greater chance of finding value in the future.
It's interesting to hear Hugh's preferences for the types of races he tips in and, over time, he has probably worked out where his tipping talents are best served. Here at The Tipster League, we highlight all areas where a tipster is performing well and poorly. These areas include flat and jumps, turf and all-weather, a variety of distances, and the different classes of races. This information is designed to help tipsters analyse their performance and hopefully refine and improve it over time.
Hugh Taylor on Speed Ratings
Hugh says he's not a massive fan of speed ratings as few races are run alike. However, he thinks that a horse that has posted a fast time is often over-bet next time; meaning there may be good value to be had elsewhere in the race.
Hugh Taylor Sets the Bar High
After nine consecutive profitable years, there's no doubt that Hugh Taylor sets the bar very high for other horse racing tipsters to aspire to. Therefore, if you can get your bets on at Hugh's advised prices, following his tips should continue to return decent profits at an excellent ROI. However, here at Tipster League, we'll continue to strive to meet our aim of finding many other quality tipsters that can make our members even more profit.